Choosing The Right Travel Insurance For Montenegro
Factors To Consider:
Comprehensive Coverage: Opt for a travel insurance plan that offers comprehensive coverage, including medical emergencies, trip cancellations, baggage protection, and coverage for adventure activities. Comprehensive plans provide a safety net, ensuring you are protected against various unforeseen events.
Destination-Specific Coverage: Confirm that the travel insurance policy specifically covers Montenegro. Some insurance plans might have limitations or exclusions based on the travel destination. Ensure Montenegro is included in the list of covered countries.
Emergency Medical Coverage: Verify the extent of emergency medical coverage, including hospitalization, doctor visits, and emergency evacuation. Montenegro has a good healthcare system, but comprehensive medical coverage ensures you receive adequate care without worrying about high medical costs.
Cancellation and Interruption Coverage: Look for coverage that protects your financial investment in case you need to cancel your trip or if it gets interrupted due to unforeseen circumstances. This includes coverage for non-refundable expenses such as flights and accommodations.
Adventure Sports and Activities: If you plan to engage in adventure sports like hiking, skiing, or water activities, ensure your insurance plan covers these activities. Adventure sports coverage is essential to protect you in the event of accidents or injuries during these high-risk activities.
Baggage and Personal Belongings: Choose a policy that provides coverage for lost, stolen, or damaged baggage and personal belongings. This coverage ensures you can replace essential items if your luggage is lost or damaged during your trip.
Pre-existing Medical Conditions: If you have pre-existing medical conditions, check if the travel insurance plan offers coverage for these conditions. Some policies provide coverage for pre-existing conditions if certain criteria are met, so be sure to understand the terms and conditions related to your health needs.
Policy Exclusions and Limitations: Carefully read the policy exclusions and limitations. Understand what is not covered by the insurance plan, including specific activities, medical conditions, or travel scenarios. Being aware of these exclusions helps you make informed decisions and prevents surprises when filing a claim.
Customer Support and Reviews: Research the insurance provider's customer support services and read reviews from other travelers. Responsive customer support and positive reviews indicate a reputable and reliable insurance provider, ensuring you receive assistance when needed during your trip.
Cost and Value: While cost is a factor, consider the overall value offered by the insurance plan. Evaluate the coverage provided relative to the price, ensuring you strike a balance between affordability and comprehensive protection for your Montenegro trip.
Legal And Health Considerations In Montenegro
Montenegro's Entry Requirements
Before traveling to Montenegro, it's crucial to check the latest entry requirements. These requirements can include visa regulations, passport validity, and proof of vaccination. Make sure your passport is valid for at least six months beyond your intended departure date. Some nationalities might require visas for entry, so it's essential to verify the specific requirements based on your citizenship before traveling.
Local Health and Safety Regulations
Montenegro, like many countries, may have specific health and safety regulations, especially in response to the ongoing global health situation. Travelers should stay updated on the latest health guidelines, including COVID-19 protocols, vaccination requirements, mask mandates, and social distancing measures. It's advisable to follow local health authorities' recommendations to ensure your safety and the safety of those around you during your stay.
Travel Insurance Regulations In Montenegro
Mandatory vs. Optional Insurance:
As of my knowledge, the cutoff date is January 2022, and travel insurance is not mandatory for tourists visiting Montenegro. However, despite not being a legal requirement, having comprehensive travel insurance is highly recommended. It protects you against unexpected events, including medical emergencies, trip cancellations, and loss of belongings, providing a safety net for your travels.
Understanding Local Insurance Laws:
While Montenegro does not mandate travel insurance, it's essential to understand the local laws and regulations regarding insurance in the country. Travellers should carefully read the terms and conditions of their insurance policies to ensure they comply with any specific requirements set by the insurance providers. It's also advisable to choose reputable insurance companies that are well-regarded and have a history of reliable service to avoid any issues during your trip.
Please note that regulations and requirements can change, so it's crucial to verify the most up-to-date information from official government websites or reliable sources before your trip to Montenegro.
best places to visit in montenegro
Kotor 
Kotor is a coastal town in Montenegro, tucked against the steep mountains surrounding the deep channels of the Bay of Kotor.
The town is considered one of the best-preserved medieval towns on the Adriatic coast. While Kotor's architecture reflects the various empires that ruled over the region, it is best known for its Venetian-flavored Old Town, which is dominated by the 12th-century Cathedral of Saint Tryphon. The old Mediterranean port of Kotor is surrounded by fortifications built during the Venetian period, and you can trek up the upper town walls to Kotor's hilltop fortress and enjoy the breathtaking views of the city and deep-water bay.
Durmitor is a massif located in north-western Montenegro. The massif gives its name to the national park that comprises it: Durmitor National Park, which was founded in 1952, and designated as a World Heritage Site in 1980.
Centered around the mountain village of Žabljak, the thickly forested Durmitor National Park is a paradise for nature lovers and outdoor enthusiasts. Situated in the Dinaric Alps, the park includes the high-altitude peaks of the Durmitor Massif, 18 glacial lakes, and the Tara River, home to the world's second deepest gorge. Skiing and snowboarding are the main activities in winter while whitewater rafting, camping, and hiking attract visitors in the warm-weather season. The park also includes spectacular wildlife of various species of birds and mammals.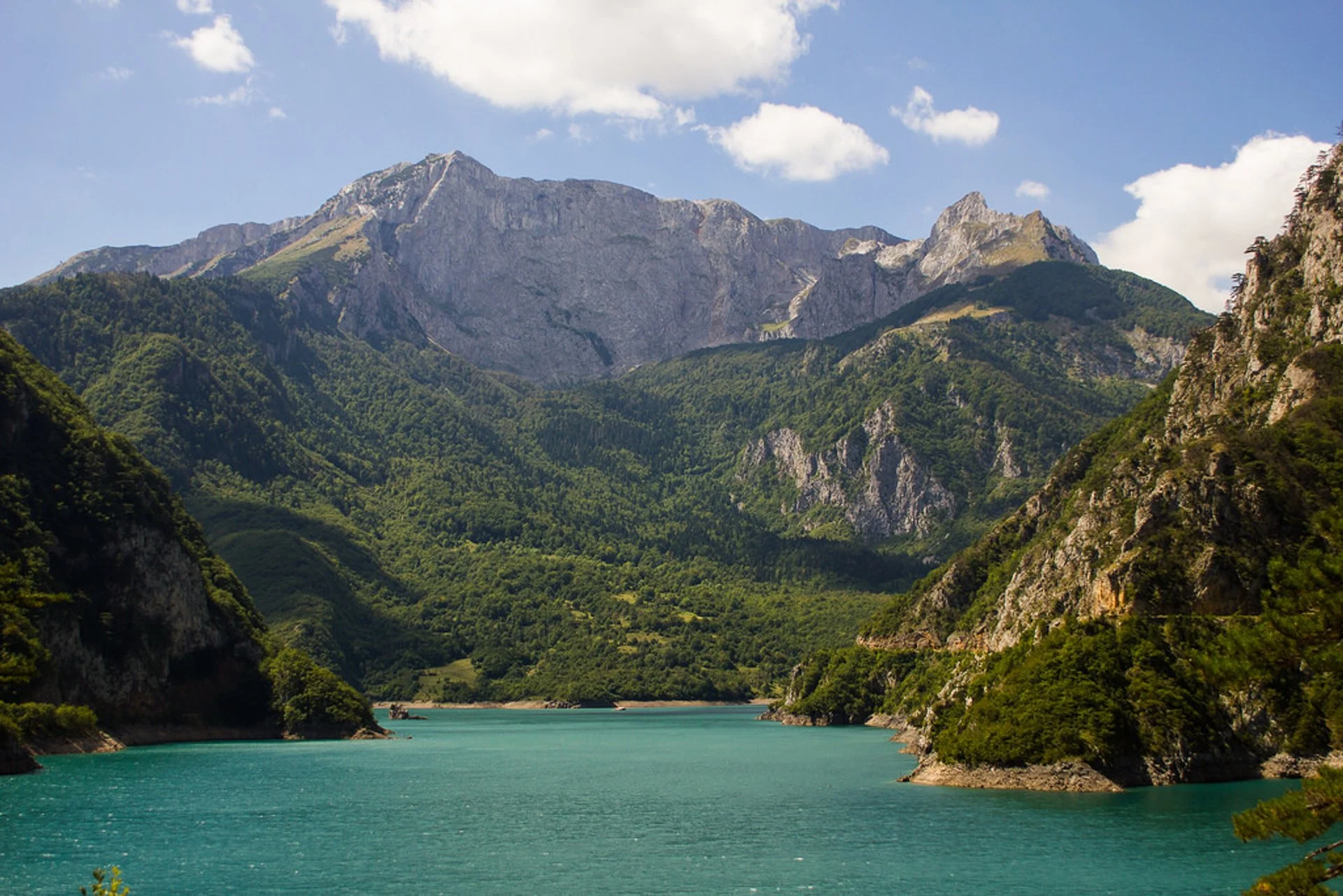 Frequently Asked Questions (FAQs)
Do I need travel insurance for my trip to Montenegro?
While travel insurance is not mandatory in Montenegro, it is highly recommended. Having travel insurance provides financial protection and peace of mind in case of unexpected events such as medical emergencies, trip cancellations, or loss of belongings. It ensures you can enjoy your trip without worrying about unforeseen circumstances.
What does travel insurance in Montenegro typically cover?
Travel insurance in Montenegro usually covers a range of situations, including trip cancellations and interruptions, medical emergencies, baggage and personal belongings loss or damage, adventure sports coverage, natural disaster coverage, and pre-existing medical conditions coverage. The coverage can vary depending on the type of insurance plan you choose.
How do I choose the right travel insurance plan for my trip to Montenegro?
When selecting a travel insurance plan, consider your specific needs and activities planned during your trip. Assess the coverage options, such as medical coverage, trip cancellation/interruption, and coverage for adventure sports, if applicable. Read the policy terms and conditions carefully, and choose a plan that provides adequate coverage for your travel requirements.
Can I purchase travel insurance after I have already arrived in Montenegro?
Typically, travel insurance needs to be purchased before your trip begins. Once you have arrived in Montenegro, it may not be possible to obtain coverage for events that have already occurred. It's advisable to purchase travel insurance well in advance of your travel dates.
Are adventure sports covered under standard travel insurance plans?
Basic travel insurance plans might not cover adventure sports. If you plan to engage in activities such as hiking, skiing, or paragliding, consider purchasing additional adventure sports coverage to ensure you are protected in case of injuries or accidents related to these activities.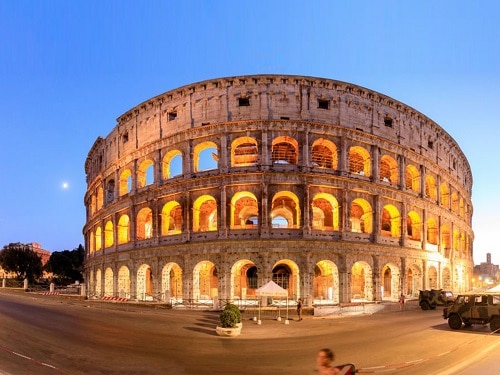 EUROPE
The European continent is located completely in the northern hemisphere and mainly in the eastern hemisphere. Europe borders onto the Arctic Ocean in the North, the Atlantic Ocean in the west and the Mediterranean Sea in the South. There are 50 countries in Europe with a total of more than 748 million people living on the continent in 2021.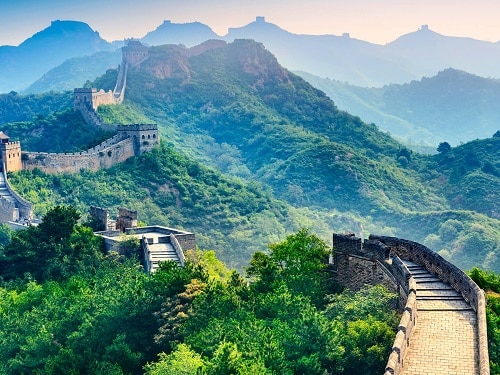 ASIA
There are 49 countries in Asia according to the UN. The 10 biggest countries are listed in the right column of this page. Two of the Asian countries, Russia and Turkey, also share part of their territory on the European continent. Additionally there are two countries that only have limited international recognition: State of Palestine and Republic of China/Taiwan and some dependencies. Asia is the most populous continent with more than 4.7 billion people living there. (2022)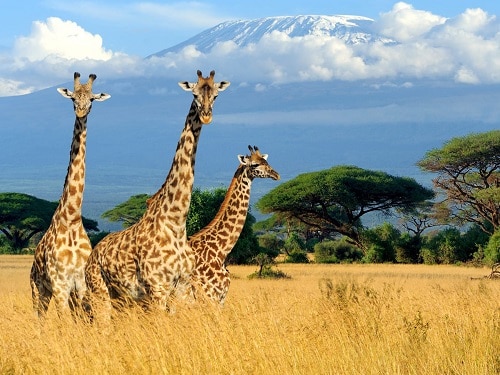 AFRICA
There are 54 countries in Africa – and 9 dependent territories. More than 1.3 billion people live on the African continent. This means about 15% of the world's total population live in Africa! Even though Nigeria is only a third of the size of Algeria, it is the most populous country in Africa, with more than 219 million people.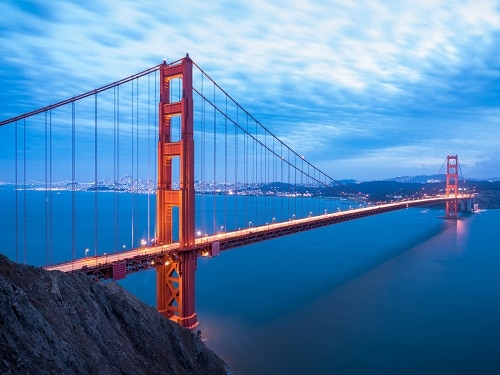 NORTH AMERICA
There are 23 countries in North America (see list of the ten biggest countries on the right) and 9 dependencies with a total of more than 590 million people living on the continent. Largest Country: Canada. The country is covering almost half the North American continent's land area. Canada is slightly bigger than the USA and about as big as China.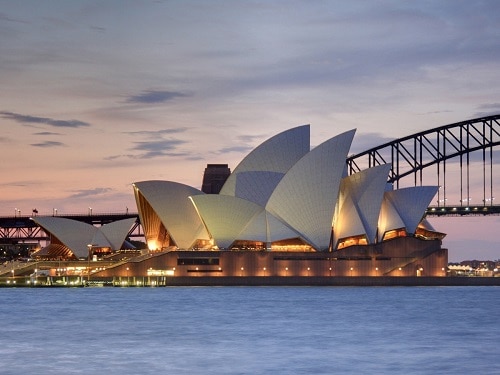 OCEANIA
Oceania is in a continental group consisting of 14 countries and includes Pacific islands and Australia. Often Australia is named as a continent, but this means that the many islands and countries except Australia would then be not included. Oceania in fact is mostly ocean and spans a vast area as you can see below.

Travel Insurance
Travel Insurance, Schengen visa travel insurance, Europe and Worldwide Single Trip and Multi-Trip Insurance policies.