What is Travel Insurance?
Travel insurance is a specialized insurance policy designed to provide coverage and protection for travelers against unexpected events and expenses while they are away from their home country. It is a safety net that helps travelers deal with various contingencies that can occur during their trips.
The Significance of Travel Insurance
Travel insurance is significant because it offers travelers peace of mind and financial protection. It ensures that they are not burdened with exorbitant costs in case of unexpected incidents such as medical emergencies, trip cancellations, lost luggage, or other unforeseen events during their travels.
Why Travel Insurance Matters?
It matters for both residents of  traveling abroad and foreign visitors. It provides a safety net covering medical expenses, unexpected trip disruptions, and other travel-related mishaps, ensuring a smoother and more secure travel experience.
best places to visit in tanzania
Mount Kilimanjaro
Mount Kilimanjaro
is Africa's highest peak (5,895 m) and Tanzania's most iconic image. Mount Kilimanjaro National Park, unlike other parks in northern Tanzania, is not visited for the wildlife but for the chance to stand in awe of this beautiful snow-capped mountain and, for many, to climb to the summit. Mount Kilimanjaro can be climbed at any time, although the best period is from late June to October, during the dry season.
Kilimanjaro, a World Heritage Site, was formed over 1 million years ago by volcanic movement along the Rift Valley. Three volcanic cones – Shira, Kibo, and Mawenzi – came to be about 750,000 years ago. The highest point is Uhuru Peak on Kibo, which is one of the Seven Summits of the world.
The mountain rises from farmland on the lower level to rainforest and alpine meadow and then barren lunar landscape at the peaks. The slopes of rainforest are home to buffaloes, leopards, monkeys, elephants and eland. The alpine zone is where bird watchers will find an abundance of birds of prey.
Although no immediate project is in the works, in late 2020 the government approved a plan to build a cable car on Mt. Kilimanjaro. If constructed, it would take visitors to 3,700 meters above sea level.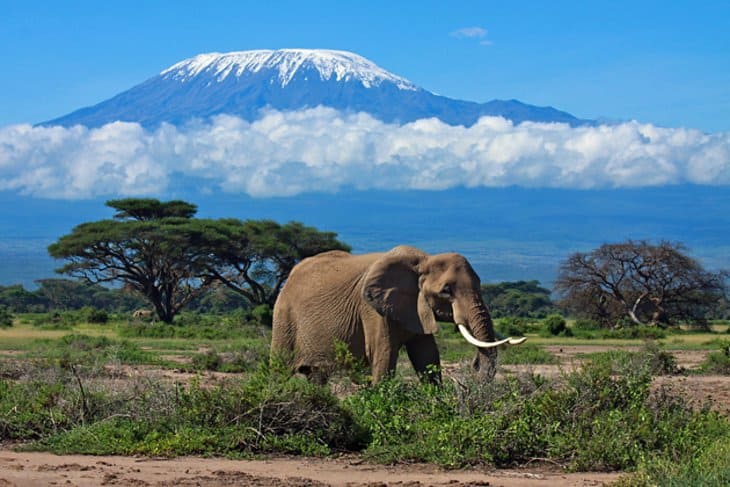 The island of Zanzibar, also called Unguja, is a major holiday destination in Tanzania and known for its beautiful beaches. Part of the Zanzibar archipelago, which consists of the islands of Zanzibar and Pemba, this island has some of the best beaches in the world. The surf varies depending on what side of the island you are on, but visitors will find soft white sand and clear shallow water, along with traditional boats lining the shore.
The historic city of Stone Town, known for old Arabian townhouses, narrow alleyways, and a busy port, is located in the heart of Zanzibar.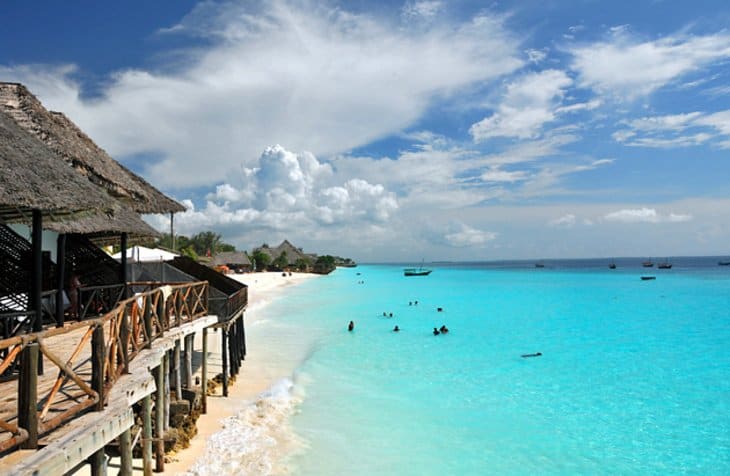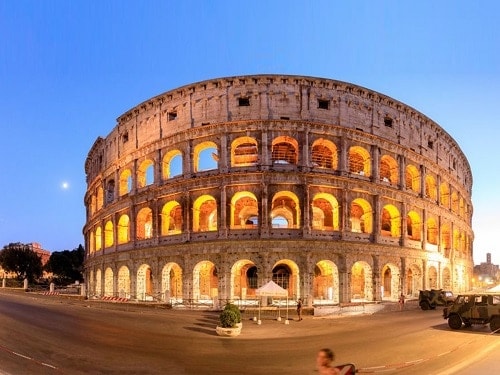 EUROPE
The European continent is located completely in the northern hemisphere and mainly in the eastern hemisphere. Europe borders onto the Arctic Ocean in the North, the Atlantic Ocean in the west and the Mediterranean Sea in the South. There are 50 countries in Europe with a total of more than 748 million people living on the continent in 2021.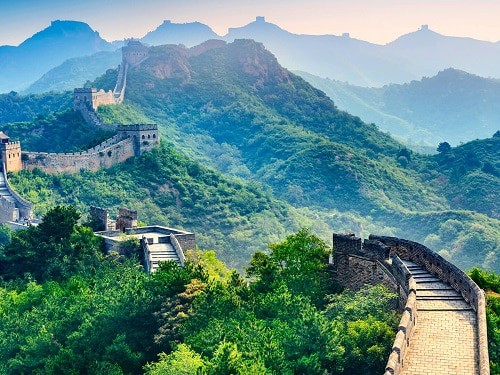 ASIA
There are 49 countries in Asia according to the UN. The 10 biggest countries are listed in the right column of this page. Two of the Asian countries, Russia and Turkey, also share part of their territory on the European continent. Additionally there are two countries that only have limited international recognition: State of Palestine and Republic of China/Taiwan and some dependencies. Asia is the most populous continent with more than 4.7 billion people living there. (2022)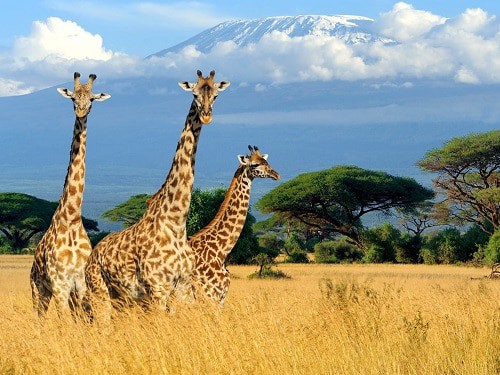 AFRICA
There are 54 countries in Africa – and 9 dependent territories. More than 1.3 billion people live on the African continent. This means about 15% of the world's total population live in Africa! Even though Nigeria is only a third of the size of Algeria, it is the most populous country in Africa, with more than 219 million people.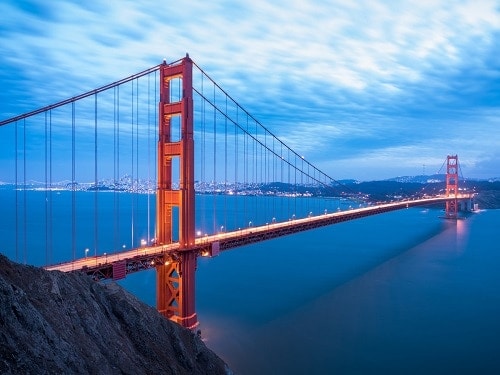 NORTH AMERICA
There are 23 countries in North America (see list of the ten biggest countries on the right) and 9 dependencies with a total of more than 590 million people living on the continent. Largest Country: Canada. The country is covering almost half the North American continent's land area. Canada is slightly bigger than the USA and about as big as China.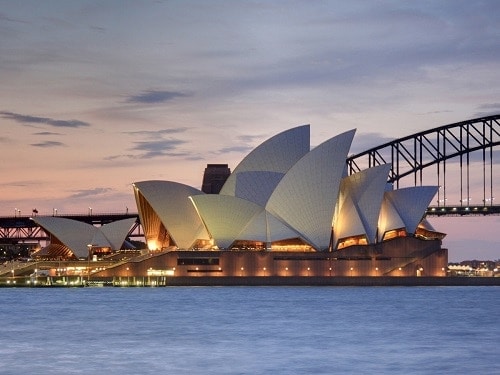 OCEANIA
Oceania is in a continental group consisting of 14 countries and includes Pacific islands and Australia. Often Australia is named as a continent, but this means that the many islands and countries except Australia would then be not included. Oceania in fact is mostly ocean and spans a vast area as you can see below.

Travel Insurance
Travel Insurance, Schengen visa travel insurance, Europe and Worldwide Single Trip and Multi-Trip Insurance policies.