What is Travel Insurance?
Travel insurance is a specialized insurance policy designed to provide coverage and protection for travelers against unexpected events and expenses while they are away from their home country. It is a safety net that helps travelers deal with various contingencies that can occur during their trips.
The Significance of Travel Insurance
Travel insurance is significant because it offers travelers peace of mind and financial protection. It ensures that they are not burdened with exorbitant costs in case of unexpected incidents such as medical emergencies, trip cancellations, lost luggage, or other unforeseen events during their travels.
Why Travel Insurance Matters?
It matters for both residents of  traveling abroad and foreign visitors. It provides a safety net covering medical expenses, unexpected trip disruptions, and other travel-related mishaps, ensuring a smoother and more secure travel experience.
best places to visit in United States of America
Hawaii
Hawaii is a state in the Western United States, located in the Pacific Ocean.
Renowned around the world for its breathtaking beauty, Hawaii is made up of 137 islands and has long attracted tourists to its shores due to its stunning landscapes, beautiful beaches, and rich cultural heritage. Hawaii really does boast a plethora of natural wonders. The rugged NaPali Coast, plunging Waimea Canyon, and idyllic Waikiki Beach count among its most famous sights. Due to all the magnificent scenery, it's worth spending as much time as possible outdoors, either hiking among the volcanoes, surfing the surrounding waves, or snorkeling above the colorful coral reefs.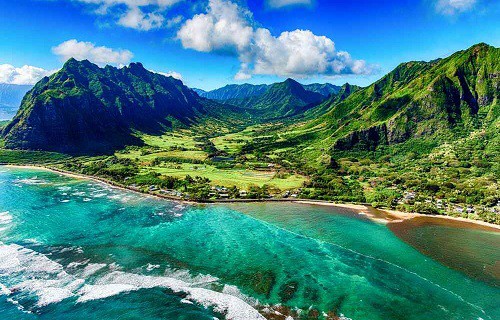 Washington, D.C. is the capital city and only federal district of the United States of America, located on the country's East Coast in the District of Columbia.
A cosmopolitan city that is home to many diverse cultures, Washington is widely known for its many iconic landmarks like the White House, Capitol Building, the Washington Monument, and the Lincoln Memorial. Many of these monuments, along with others like the Vietnam War Memorial and the Franklin D. Roosevelt Memorial, are all located within the beautifully landscaped parkland known as the National Mall, one of the city's most visited sites.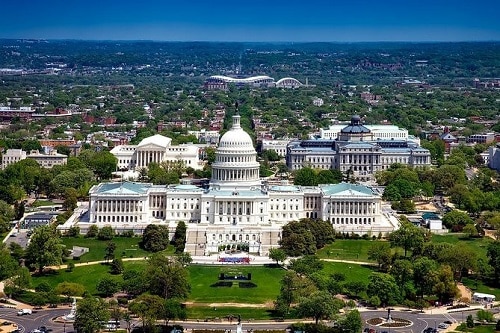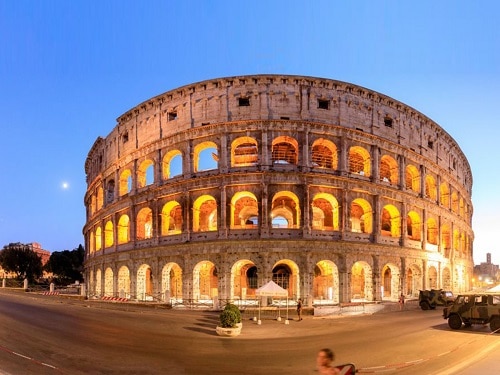 EUROPE
The European continent is located completely in the northern hemisphere and mainly in the eastern hemisphere. Europe borders onto the Arctic Ocean in the North, the Atlantic Ocean in the west and the Mediterranean Sea in the South. There are 50 countries in Europe with a total of more than 748 million people living on the continent in 2021.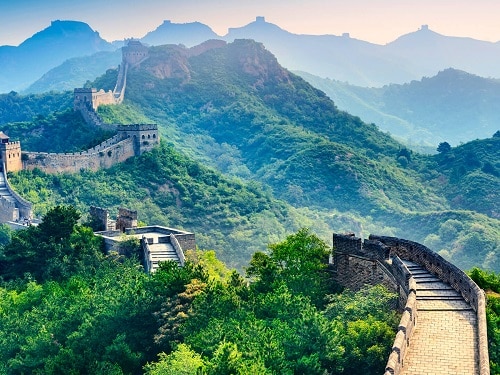 ASIA
There are 49 countries in Asia according to the UN. The 10 biggest countries are listed in the right column of this page. Two of the Asian countries, Russia and Turkey, also share part of their territory on the European continent. Additionally there are two countries that only have limited international recognition: State of Palestine and Republic of China/Taiwan and some dependencies. Asia is the most populous continent with more than 4.7 billion people living there. (2022)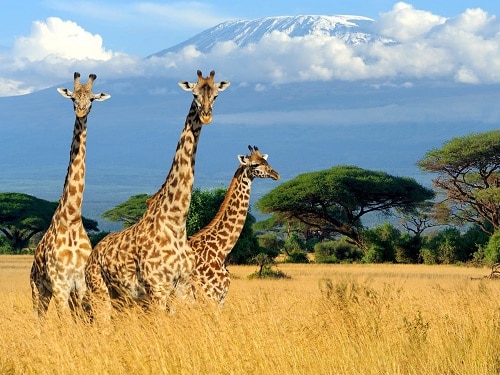 AFRICA
There are 54 countries in Africa – and 9 dependent territories. More than 1.3 billion people live on the African continent. This means about 15% of the world's total population live in Africa! Even though Nigeria is only a third of the size of Algeria, it is the most populous country in Africa, with more than 219 million people.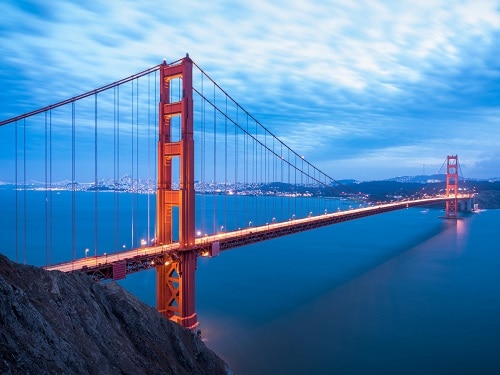 NORTH AMERICA
There are 23 countries in North America (see list of the ten biggest countries on the right) and 9 dependencies with a total of more than 590 million people living on the continent. Largest Country: Canada. The country is covering almost half the North American continent's land area. Canada is slightly bigger than the USA and about as big as China.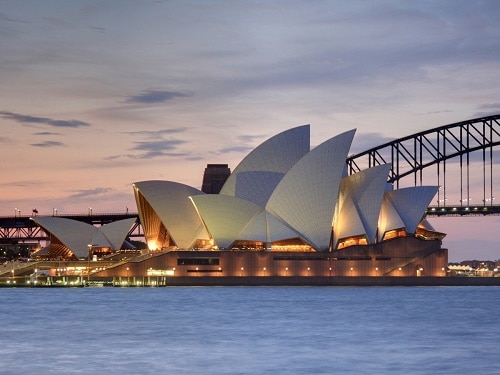 OCEANIA
Oceania is in a continental group consisting of 14 countries and includes Pacific islands and Australia. Often Australia is named as a continent, but this means that the many islands and countries except Australia would then be not included. Oceania in fact is mostly ocean and spans a vast area as you can see below.

Travel Insurance
Travel Insurance, Schengen visa travel insurance, Europe and Worldwide Single Trip and Multi-Trip Insurance policies.